Welcome to San Jose Depression Counseling
Greeting! I'm Dr. Randi Fredricks, a therapist specializing in depression treatment.
Since 1991, I have been a published researcher and author on pioneering studies and books about depression, families, relationships, and communication.
By some estimates, depression affects over half of all Americans – but only a small percentage will be clear-minded enough to seek out professional help. This is because depression impacts our thoughts making it hard to know when we need help.
If you're suffering from depression, it would be my pleasure to work with you to create the solutions you need and get more fulfillment out of life.
As a resident of Silicon Valley, we have great opportunities for advancement. More good things to enjoy. More interesting people to relate to. At the same time, the pace is faster here, more stressful, and there's often far less social support.
San Jose Depression Counseling
I provide my patients with the highest quality of confidential treatment in a serene retreat like atmosphere, located in Willow Glen near in downtown San Jose. I'm a Licensed Marriage Family Therapist and have been inspiring clients for nearly two decades. I am a sought after international  mental health expert on natural healing and a Best-Selling author.
In my depression treatment practice, I use a therapeutic approach that is exceptionally powerful. Some of my clients have experienced remarkable results in as little as one session. How can this happen? I combine an unusually effective combination of methods known for producing rapid and significant change.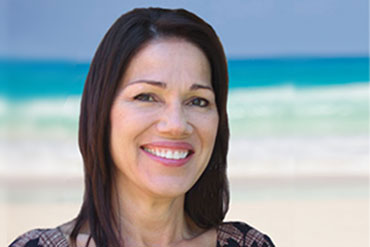 As a psychotherapist, I bring to therapy the skills I acquired while studying for a Masters and a Ph.D. in Psychology. My books Healing & Wholeness: Complementary and Alternative Therapies for Mental Health and Alternative Treatments for Depression examine thousands of studies that have demonstrated the superior level of healing that is possible when mental health is addressed from a mind-body-spirit perspective.
My goal during depression treatment is to help you to feel better quickly while feeling cared for and supported. Some of the people I've worked with have reported remarkable results in as little as one session.
My approach is to provide a serene retreat like atmosphere so you can feel comfortable and able to speak about whatever is distressing you. I work collaboratively, exploring both the past and the present, to figure out what is preventing you from feeling more fulfilled. Together, we can develop strategies to remove these obstacles.
My style is warm, sometimes directive, intuitive, and always profoundly engaged. My couple/family approach opens up communication and helps resolve wounds that disable a loving relationship. I skillfully intervene to restore healthy self-regulation.
Whether doing brief solution-focused therapy or depth psychotherapy, I work gently on a deep level of consciousness in an environment of complete safety, security and nurturing. Because of my background, I'm able to address more than just your mind. By exploring the psychological, biological, and spiritual areas of your life, we can establish a deep therapeutic healing that increases the likelihood of lasting change.
Compassionate Depression Treatment
My mission is to help you to find the change you seek and to build a life you want. I continually strive to find innovative ways to inspire you on your lifelong journey, to reconcile the past, to forgive yourself and others, and to make peace with your humanity. Passion, integrity, and loving-kindness are the values that I believe in and that each of us can reclaim as part of this process.
I create a safe space where you can feel free to explore as much or as little of yourself as you want. Because I am experienced with a variety of powerful therapy options in depression treatment for us to choose from, we can select the most effective treatments available for your unique requirements. I would like to help you to discover your true path to well-being and assist you in mastering the challenges that keep getting in the way to what you really want in life. To learn more about how I work, visit my practice website by at DrRandiFredricks.com.